Attest Health Care Advisors is dedicated to serving the non-financial audit and consulting needs of health care organizations nationally, including health plans, pharmacy benefit managers (PBMs), hospital systems, and provider groups.
As the leader in health care quality and compliance audit services, Attest helps organizations measure their performance to accurately reflect their excellence.
Contact us today for more information!
HEDIS® Audits
The team at Attest has been performing audits since the inception of the NCQA HEDIS® Compliance Audit™ program in 1997 and have played integral roles in the development of measures over the years.Collectively our auditors perform over 600 audits per year.
URAC Pharmacy Data Validation
New to the URAC Pharmacy Data Validation? Let Attest help you meet your reporting needs! Attest employs a collaborative process, and we are committed to maintaining ongoing communication with you to ensure the most accurate results while assisting you through any challenges along the way.
Medicare Data Validation Audits
Medicare Data Validation audits have you in a quandary? Let Attest help you sort out the requirements. While Attest's audit process will conform to CMS's standards, we will design an audit process and audit tools that will be familiar to many of our HEDIS® clients.
AMP Audits
Attest can help with AMP measures. Whether it's enhancing the business case for quality or expanding the program to new populations, Attest can help ensure the success of your program
Our unique collaborative approach has been proven successful and embraced across our large range of clients. We deliver high quality services to a diverse client base including large multi-state organizations as well as small local plans and provider groups. We can tailor our services to best meet your reporting needs in a wide range of areas.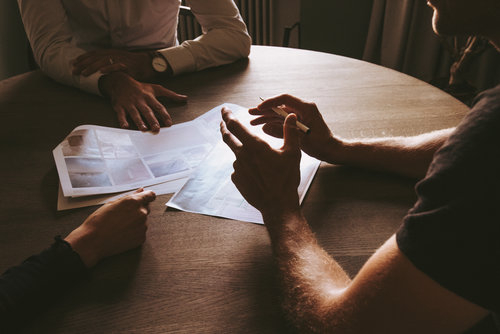 Ready to take the next step? Contact us today to find out how we can help you meet your reporting needs.
It was a very good experience. Always feels like not only do we complete the audit, but it is a good learning experience in the process. Our staff enjoys working with them. They maintain a good balance as auditors, but partners as well.
Attest did an amazing job at being our "partner" during the HEDIS project. It's like they are a part of our internal HEDIS team. Our audit team is always available, approachable, open to any questions we have, and goes the extra mile to find the answers when necessary.
I truly appreciate the attitude of collaboration, sincerity and honesty. I feel that I can trust and therefore, I can be open with our issues knowing Attest will do what is in their power to help us deliver a clean product to our regulators.
Our auditors were very patient and fair through the whole process. They are friendly and easy to talk to while still maintaining standards for accuracy and being able to have tough conversations with us.
It was awesome. Folks throughout the organization acknowledged the wisdom of shift from our prior audit firm and clearly understood the added value Attest brought to the table.
Our data is cleaner and our ability to identify barriers to care is due to Attest's diligence. Every year, Attest has "forced" us to be more knowledgeable about our data and our processes, which has led to improved rates. We have also learned to perform stringent oversight of our vendors, mitigating the risks of invalid data interpretation.
We all love working with Attest because they are consistent with their client services every year.
I value the feedback and constant communications. The issue log helps keep the audit season on track and the rate benchmarking helps find any potential issues early on in the season.
The Attest auditors are always great to work with. They take the time to answer our questions and help us better understand new processes.